Director Message
At the outset I welcome all the rice fraternity to IIRR website.
The total food grain production in the country reaching a new high of 295.67 million tonnes as per 3rd advance estimate for this year 2019-20. In this endeavor, the rice fraternity with their constant efforts and vision, in developing improved high yielding varieties, hybrids and cultivation practices for production well managed biotic stress practices , through field demonstrations and farm advisories followed by the effective planning and implementation of various schemes coupled with favourable monsoon resulting in rice production to a new level of 117.94 million tonnes.
Read More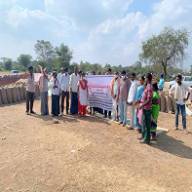 Dr. B. Nirmala made a field visit to SCSP Demonstrations in Khammam on 08-01-2021.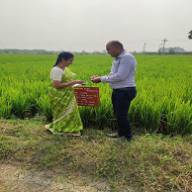 Dr. G. Padmavathi visited farmer's field on 26th December, 2020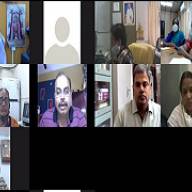 Virtual training on "Sensitisation on AICRIP intranet
Dr. G. Padmavathi foundation seed production plots of DRR dhan 49 in farmers' field on 26th December, 2020.