Agricultural Knowledge Management Unit (AKMU)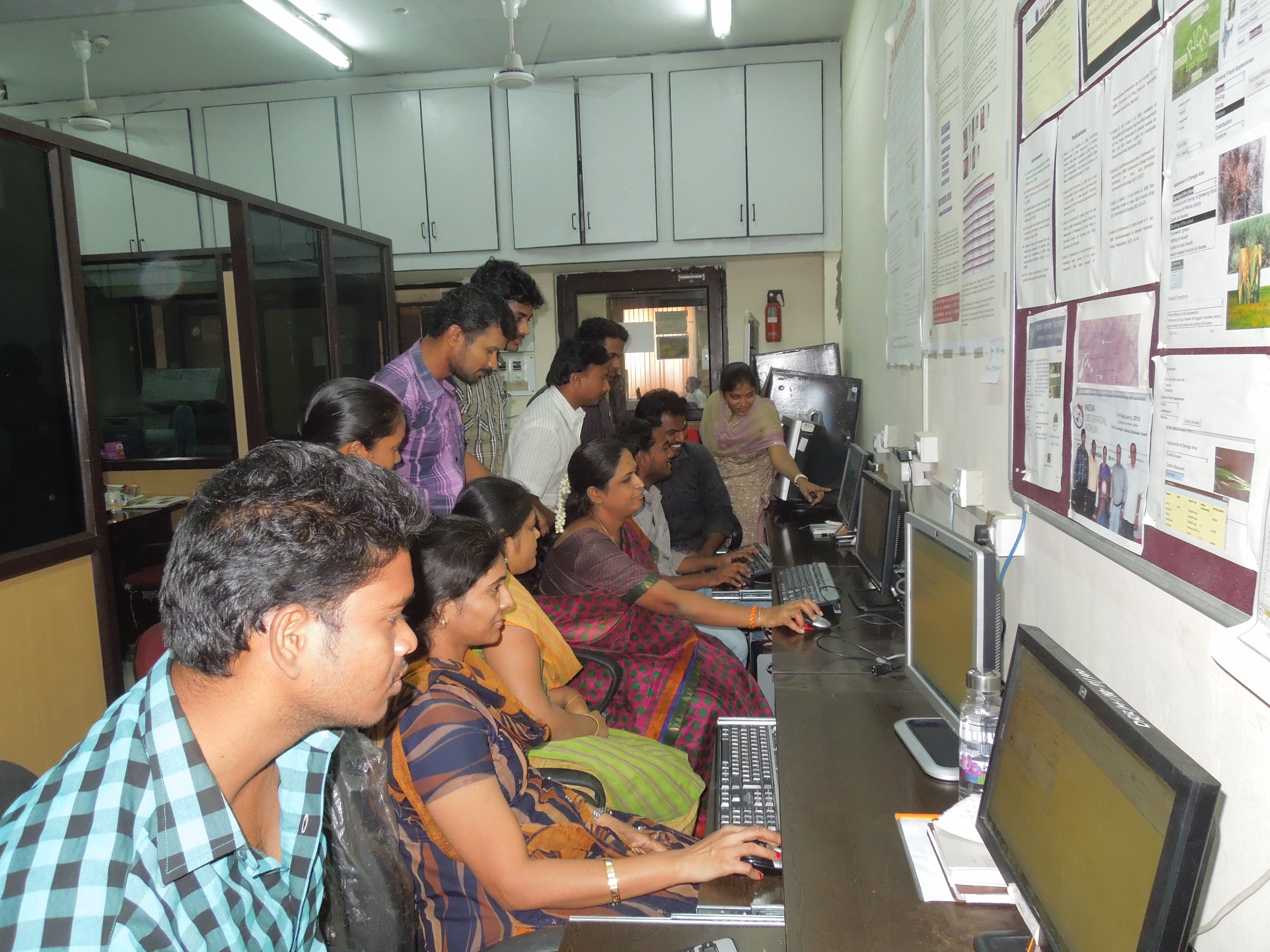 Agricultural Knowledge Management Unit (AKMU) services are effectively used for net connectivity, internet browsing, web hosting and file transfer. AKMU is connected to other buildings of the Institute through Optical Fibre Cabling (OFC). National Knowledge Network (NKN) provided 100 MBPS net connectivity to IIRR. AKMU facilitates maintenance of the Local Area Network (LAN) of the Institute and ensures uninterrupted net connectivity to all divisions/sections. 
Four servers and one workstation are available in the AKMU. Two web portals( www.iirr-geoportal.in and www.aicrip-intranet.in), institute website(www.icar-iirr.org), two project websites(NICRA and CRP) and Rice Expert System (www.ricexpert.in )have been developed and hosted on IIRR servers. These sites are being maintained regularly using VMware.  The repair and maintenance of computers, printers and accessories of various divisions/ sections is facilitated through AKMU. 
AKMU also provides all assistance in conducting Video conferences, Unified Communications Solution of ICAR as well as in the implementation of Management Information System including Financial Management System (MIS-FMS) in the Institute.